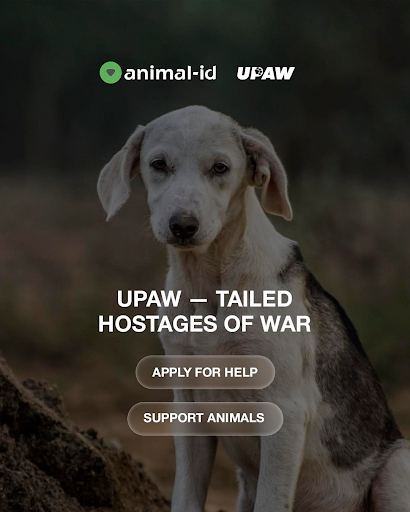 Ukrainian Pet Association Worldwide UPAW is a partnership of organizations united in order to achieve animal welfare. UPAW cooperates with the majority of Ukrainian animal protection organizations, animal unions in Ukraine and government agencies. This pooling of forces and resources gives more chances to attract humanitarian and financial assistance from Western companies and people abroad.
You know that since the beginning of the war, hundreds of thousands of animals in Ukraine have become hostages of circumstances, have suffered from the brutal actions of the occupiers and need help.
UPAW helps everyone who needs it: shelters and organizations, military dogs, volunteer guardians (who do not have registered shelters or NGOs), breeding nurseries of the KSU (dog training center), ordinary guardians.
So, friends:
If you need help with dog or cat food or you know those who need it, write to DM UPAW / Хвостатим заручникам війни or leave a request on https://upaw.org/.
If you have the desire and ability to help animals — become a donor, for now every contribution saves the lives of our animals!
More information and reports on your account activity UPAW / Хвостатим заручникам війни.