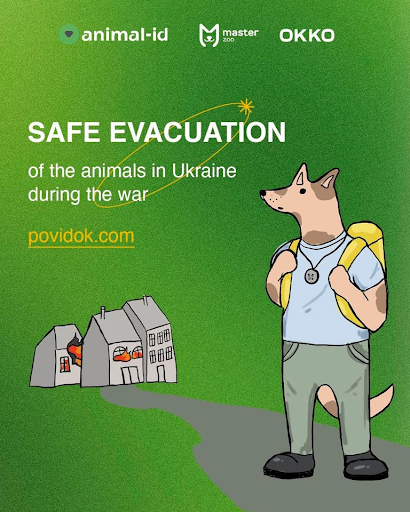 Thousands of Ukrainian pets lives are in danger.
Unfortunately, pets are lost during the evacuation. It is terrible to imagine how many animals were injured during migration abroad.
So we are doing our best to solve that problem!
We have prepared free QR pet ID tags for pets and their owners who are moving abroad
We deliver them to local dispensaries at gas stations OKKO, supermarkets and pet stores MasterZoo – мережа зоомаркетів across almost all Ukraine.
To get it owners have to download the Animal ID app and register their pet there.
QR pet ID tags can be obtained free of charge by refugees — 42,000 tags have already been delivered!
But we need to be supported in order to succeed. Join us and help us with charity to save even more animals.
More details — at https://povidok.com.
Save the lives of Ukrainian pets together!